NIIT announces diploma course in digital marketing
Updated Wed, 12 Dec 2012 11:25 AM IST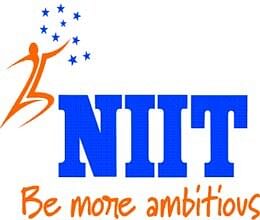 NIIT today said it has tied-up with Ireland''s Digital Marketing Institute (DMI) and aims to train 25,000 students over the next three years in the digital marketing course.
"We aim to create a globally competitive resource pool for the fast evolving digital marketing industry in India. With DMI''s expertise in certification and training, we will offer globally recognised programmes in digital marketing," NIIT CEO (Career Building Solutions) G Raghavan told reporters here.

Initially, NIIT will offer professional diploma. It will be followed by certificate and post graduate courses."In the next three years, we are aiming to train 25,000 students and professionals," Raghavan said, adding that the three-month course will cost Rs 30,000.

"The course will be available in 30 NIIT centres from late January 2013 and add another 30 centres in the next four months," Raghavan said.

The programme has been developed in cooperation with global digital companies and is recognised in over 25 countries including Europe, UK, US, South Africa and the Middle East.
As part of the alliance, DMI will run specialist training programmes with NIIT faculty. Over 150 professional subject matter experts were involved in developing the curriculum.

More companies are today moving from traditional marketing business models to an online digital approach.As per industry estimates, global digital media spend will exceed USD 104 billion in 2013, growing at over 10 per cent annually.

"India, with 137 million Internet users, has the third biggest Internet user population in the world. Considering the immense potential in the digital marketing space in India, this partnership is a welcome step to tap that potential," Internet and Mobile Association of India (IAMAI) President Subho Ray said.

The students will learn how to use the Internet as an effective marketing channel. The programme will give an overview of search engine optimisation, pay-per-click marketing, affiliate marketing, email marketing and social media marketing among others.

"We operate strictly through education partners who understand local market dynamics and have 50-60 such partners internationally," DMI Global President and CEO Ian Dodson said.