IIT-JEE entrance to be held from next year as scheduled: Raju
Updated Thu, 22 Nov 2012 10:03 AM IST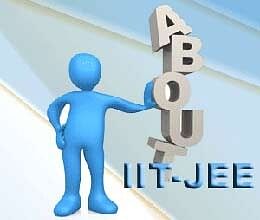 HRD Minister M M Pallam Raju today rejected demands for revisiting the new format for admission to IITs and other centrally-funded institutes, saying the new system is "in the larger interest (rpt) interest of the student" community and would be held from next year as scheduled.
His remarks came in the backdrop of the IIT Delhi Alumni Association, which has been opposing the IIT-JEE exam under the new format, meet him last week seeking his intervention.

"A lot of thought has gone into it and I think it is in the larger interest of the student community in order to save them a lot of inconvenience. It would be unfair for me to question the good work done so far... We stand to implement it from 2013 onwards," he told reporters.

Aspirants for IITs and other technical institutes like NITs would be appearing the IIT-JEE next year under a new two- tier format which also gives weightage to the class XII marks.
The association had maintained the IIT alumni spread across the globe was deeply aggrieved with the change in format of the exam.

Asked if the government was thinking of extending the deadline for the states to meet the RTE obligations, Raju replied in negative.Though he noted that schools still face a shortfall of teachers to the tune of 13.5 lakh and infrastructure, Raju said, "If we continue to extend the deadline, it will not meet the purpose."

"We stand committed to meeting the deadline which is March 2013. We will work with states towards meeting the shortfall, we have to hold the hands of the states, we will have to guide them, coax them, threaten them, and I think we have to work... Eventually we have to meet the objectives of ensuring that education is given to all our kids and all states are committed to that objective," he said.

However, he noted that teachers could be given some grace period to clear the mandatory teacher eligibility test if they have not cleared it.