IGNOU extends admission date for January session
Updated Mon, 26 Nov 2012 11:39 AM IST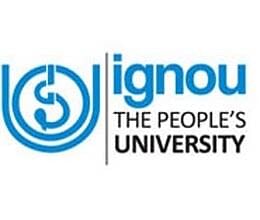 The Indira Gandhi National Open University (IGNOU) has extended to December 14 the last date for admission to its various programmes for the session beginning January 2013, a varsity statement said on Sunday.
Earlier, the last date to submit applications at the varsity's regional centres was Nov 30. However, students could apply for courses till Dec 20 by submitting a late fee of Rs.200 at the centres. The revised dates are Dec 14 without the late fee and Jan 8 with the late fee.

The IGNOU programmes offered only in the January session include Master of Science in Mathematics with Applications in Computer Science ( MSCMACS), Post Graduate Diploma in Hospital and Health Management (PGDHHM) and PG Diploma in HIV Medicine (PGDHIVM), among others.

IGNOU has invited applications for Masters of Computer Applications (MCA), Master of Arts in Rural Development, MA in Tourism Management, Bachelor of Computer Applications (BCA), Master of Business Administration in banking and finance, among others.

Established in 1985, IGNOU was set up to provide cost-effective education, especially to the poor. It educates over four million students in India and 36 other countries through 21 schools of studies and a network of 67 regional centres, around 3,000 learner support centres and 67 overseas centres.

The university offers about 490 certificate, diploma, degree and doctoral programmes.