Accreditation likely to be made mandatory for institutes
Updated Sat, 22 Dec 2012 10:42 AM IST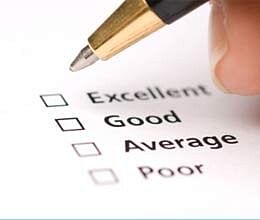 The UGC and AICTE are likely to issue notifications to make accreditation mandatory for all education institutions even as a bill for a national accreditation authority remains pending in parliament, an official said Friday.
"A regulation will soon be brought to make accreditation mandatory," Ashok Thakur, secretary for higher education in the union human resource development ministry, told reporters here.

He said the proposal was in an advanced stage, and was likely to be finalised in a meeting of the University Grants Commission next month.

Presently, accreditation is optional and grades are given only to those institutes which ask for it.

Accreditation is given by the National Accreditation and Assessment Board (NAAC) under the UGC, and the National Board of Accreditation (NBA) under the All India Council for Technical Education (AICTE).

The National Accreditation Regulatory Authority (NARA) for Higher Educational Institutions Bill, which was listed for the winter session of parliament, provides for setting up an accreditation authority.

Thakur said both the UGC and AICTE may notify identical regulations to make accreditation mandatory.

Lack of mandatory accreditation and increase in number of private universities is presently posing a problem for students, making it difficult for them to judge the standards of an institute before taking admission.
Top
© 2017-18 Amar Ujala Publications Ltd.
Your Story has been saved!