Yahoo Messenger chat rooms to close down soon
Updated Tue, 04 Dec 2012 12:45 PM IST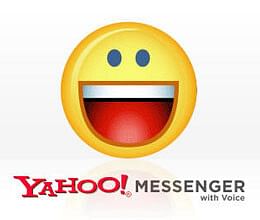 In a major change, the global Internet company Yahoo has decided to discontinue various product features and services from December 14.
''Here at Yahoo!, we aspire to make the world's daily habits inspiring and entertaining. More than ever, we're focused on building products that are beautiful and meaningful for our users. Sometimes, this means we have to make tough decisions - like closing down features that we feel aren't adding enough value for you,'' Yahoo said in a web post.

''With this in mind, we have decided to discontinue several Yahoo! product features. This will enable us to refocus our efforts on modernizing our core Yahoo! products experiences and of course, create new ones,'' the company said.

According to Yahoo, it will stop some of the most popular products features and services that include Yahoo! Messenger public chat rooms and messenger Pingbox. As per the new changes, Pingbox will no longer be available on Yahoo Messenger and the company will assist users to uninstall Pingbox from blogs or social networks.

Besides, Yahoo Messenger will no longer be interoperable with Microsoft Windows Live messenger from December 14. Though the interoperability will not exist, Microsoft buddies will still appear on Yahoo messenger contact list, but they will be greyed out and instant messages will not be delivered to them, the Sunnyvale, California based company said in the web post.