Masti ki Pathshala
Updated Tue, 20 Nov 2012 04:55 PM IST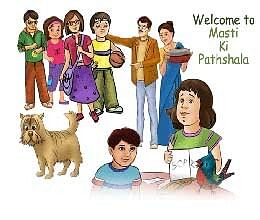 Masti ki Pathshala means only masti no boring classes,no issue of worrying about exams.We have brought this platform only for you to do full masti and enjoyment.Don't worry be happy and live every moment of your life.Forget your heavy book bags,laptop and your classes that had bored you till yet. If you have come at Masti ki Pathshala, demolish your worries,enjoy the day,live in present and cheer your every bit of second.It is being said that study without fun seems impossible.Lectures,Books,Classes and Exams go as usual.That's why we have brought some masti and refreshment along with the information of Courses,Admission and Examinations.
We are providing you a better platform to share your views,do the gossips of your campus and share what is going on in yours and other colleges and campuses.Enjoy the tea time with your friends and colleagues at tea stall of your college.You can also participate in any kind of gossip do the healthy debates on any topic.Why are you worried and living in the fear of exam do the virtual worship of almighty God here.We have brought almost everything for you so do the masti and make yourself cheerful and smiling.
Top
© 2017-18 Amar Ujala Publications Ltd.
Your Story has been saved!