'Introduce human rights in school syllabus'
Updated Wed, 28 Nov 2012 01:21 PM IST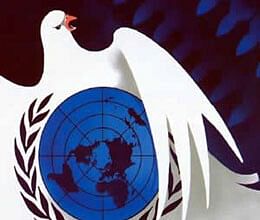 Introduce human rights in the syllabus of primary and secondary school and at the college level, Assam Human Rights Commission (HRC) said today.
Delivering the Second Surendra Nath Sarma memorial lecture on human rights education here, HRC Chairman Justice (Retd) Aftab Hussain Saikia said, there could be no protection of human rights if people were not adequately educated in this regard.

"Without educating the community, human rights could not be protected, though the Article 21 of the Constitution gives us the rights of liberty, equality and dignity," he said.

The memorial lecture programme was conducted by Gauhati University's Dean of Faculty of Law, Prof S Rajkhowa.The vice-chancellor of Kumar Bhaskar Varma Sanskrit University, Dipak Sarma, also attended the lecture.

Top
© 2017-18 Amar Ujala Publications Ltd.
Your Story has been saved!