Indo-American Education summit in Feb 2013
Updated Thu, 29 Nov 2012 10:35 AM IST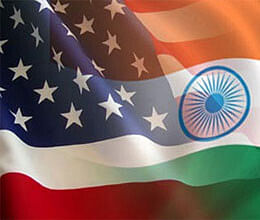 The city of pearls will host a two-day Indo-American Education Summit and Expo 2013 in Hyderabad by next year from February 2. This year, the annual summit is organised jointly in association with the Andhra Pradesh government and Federation of AP Chambers of Commerce and Industry (FAPCCI).
Over 600 reputable Universities across the globe and from India are expected to participate in the event, The Indus Foundation (TIF) Managing Trustee S B Anumolu said in a press conference here today.

The objective of the summit is to explore opportunities for collaboration between foreign varsities and Indian institutions, apart from guidance for Indian students for higher education in India and abroad, he said.

Foreign Universities from the US, UK, Germany, Australia, South Africa and 40 other countries are expected to participate and also over 10000 students are expected in the event, Mr Anumolu added.

Speaking about foreign varsity collaborations in India, the retired DIG said a study conducted by Association of Indian Universities (AIU) reveals that 631 foreign education providers were operating in the country in 2010 and the maximum number of collaborations were from the UK followed by Canada and the US.

"We have witnessed some of the greatest revolutions of the past such as agricultural revolution, industrial, electronic and IT revolution, however, the next big revolution which is going to affect the mankind globally is the "Education revolution," he added.