IIT Delhi announces certificate course in Business Management
Updated Wed, 05 Dec 2012 11:49 AM IST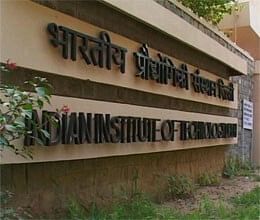 The Indian Institute of Technology (IIT) Delhi, announces the launch of a specialized certificate course in Business Management starting January 7, 2013. The course, patterned on the Minor Area specialization in Business Management offered to the undergraduate IIT Delhi students, is open to graduates from any discipline. The course will be conducted in a blended mode with a combination of contact and online classes.
Students in their final year, working or aspiring to be in jobs that need an understanding of organizational functioning can apply for the course.

Though a significant part of the course will be conducted online via the WizIQ Virtual Classroom, it has in-campus sessions. The first and last phase will comprise of regular classes in the IITD Campus while the second phase will comprise of online classes on WizIQ. Students will receive orientation to attend online classes on WizIQ in the first phase and will be issued login credentials.

The 6-month course will start on January 7, 2013, and end on June 15, 2013. Renowned faculty from IIT Delhi and experts from pioneer institutes and industry will conduct the classes. Upon successful completion of the course, a Certificate in Business Management will be awarded by the Continuing Education Program and the Department of Management Studies, IIT Delhi.

The course will require students to have their own laptop/desktop computers with good internet connectivity.

The last day to apply is Dec 15, 2012.

The details about the application form, fee, timings, program details and selection criteria can be found at: http://www.ifehe.com/EventDetails.aspx?uid=50

The course information can also be found at: http://www.wiziq.com/course/7695-iit-delhi-certificate-course-on-business-management.