First batch of IIT Mandi clinches handsome jobs
Updated Tue, 04 Dec 2012 12:27 PM IST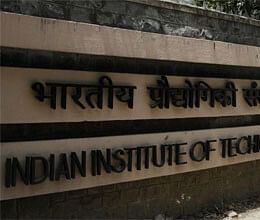 The first batch of IIT students Mandi, graduating in June 2013, have reasons to cheer as companies have already started visiting the campus for recruiting students.
In the first round, 23 B Tech students of the Computer Science and one of Electrical Engineering branch have received placement offers. IT giant Microsoft has offered a package of Rs 16.2 lakhs each to Raj Kamal Singh, Samrat Gavale and Sumeet Singh Arora, sources in the placement section said.

Two MS students, Sujeet Kumar and Srimanta Mandal, have bagged job offers from Samsung.Dr Arti Kashyap, the faculty advisor of the Career & Placement Cell of IIT, said so far Microsoft, CISCO, Google, Samsung and Infosys have visited the campus.

More companies -- Altair, Cognizant, Finisar, Tejas, Toradex, L&T and others -- are coming in the next round that starts in the first week of December. Director of an Institute Prof Timothy Gonsalves, said good opportunities were coming for the first batch of students and companies were coming to Mandi inspite of the remote location.

He hoped that at least a few students of the first batch will start their own companies. Rather than competing for jobs in established companies, such entrepreneurs will provide jobs for others.