Engineering through correspondence soon
Updated Sat, 22 Dec 2012 10:19 AM IST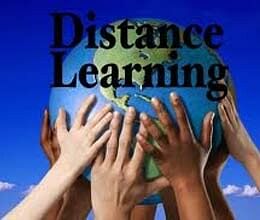 The All-India Council for Technical Education (AICTE) would soon allow more technical courses including engineering through correspondence, human resource development minister MM Pallam Raju said Friday.
After a meeting with AICTE chairman SS Mantha and other officials, Raju told reporters that a new accreditation body for technical education, Indian Board of Accreditation (IBA), will also be constituted soon.

Students are presently allowed to pursue management (MBA) and computer application (BCA, MCA) programmes through correspondence. But the AICTE does not allow engineering courses through this mode. The AICTE chairman said that based on recommendations of several committees, the council has decided to allow more technical courses through correspondence. However, "there will be strict conditions of eligibility".

Mantha said: "Nearly all courses except medicine and architecture would be allowed through correspondence." He, however, added that the final decision in this regard would be taken later. The proposal is likely to be finalised by February next year.

Mantha added that an entrance test would be organised for graduate level courses, while Graduate Management Admission Test (GMAT) scores might be considered for entrance to post-graduate courses.

He also made it clear that correspondence courses would be available only for those who have already done a diploma course, or some other regular technical course, and have some work experience.